---
A Legendary Design Waiting For You To Discover
---
Modry Las Golf Club and Resort was conceived as a contemporary living community with sporting endeavour at its heart. With the West Pomeranian countryside providing a naturally stunning backdrop, the vision was to create a unique and unspoilt retreat that protects its environment while offering leisure, seclusion and a balanced lifestyle.
Modry Las Golf Club began life as a family adventure. The land was purchased by its owners in 1993 to protect the landscape near their ancestral home. Wanting to share the beautiful scenery, they called on golfing legend Gary Player to design a golf course that would captivate everyone who played it.
The 18-hole championship course was opened by Player in 2009 and since then has been developed into a welcoming leisure resort built around the philosophy that natural beauty and sport make the best of partners.
Modry Las Golf Club has evolved to include a second stunning nine-hole course and on-site accommodation that echoes the charmed landscape. Now, with a welcoming clubhouse, a professional golf academy, world-class practice facilities as well as a string of prestigious awards, Modry Las has established itself as an international resort with a sought-after residential offering.
Welcome to Modry Las.
---
Explore Our Gary Player Designed Course
---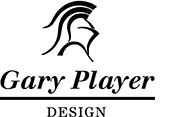 Gary Player is the most successful international golfer of all time, winning nine majors and completing the Grand Slam when he was just 29. He is recognized the world over as an uncompromising perfectionist and a renowned golf course architect with over 325 design projects to his name.
Describing Modry Las, he notes: "It is a classy golf course carved in a beautiful, natural landscape. It is just an incredible setting."